Taxman getting too much money from your Business?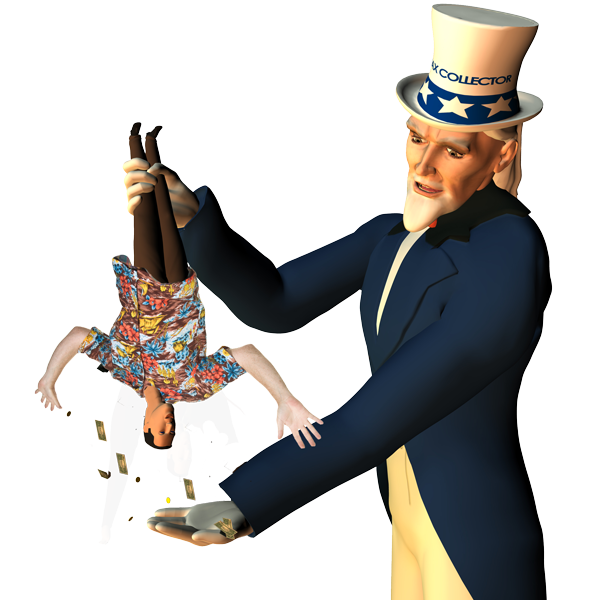 vvvvvvvvvvvvvvvvvvvvvvvvvvvvvvvvvvvvvvvvvvvvvvvvvvvvvvvvvvvvvvvvvvvvvvvvvxxxxxxxxxx
Give your business a raise in 2016! 
IRS Section 179 deduction is not a mysterious or complicated tax code. Essentially, Section 179 of the IRS tax code allows businesses to deduct the full purchase price of qualifying equipment and/or software purchased or financed during the tax year. That means that if you buy (or lease) a piece of qualifying equipment, you can deduct the FULL PURCHASE PRICE from your gross income. It's an incentive created by the U.S. government to encourage businesses to buy equipment and invest in their businesses
Several years ago, Section 179 was often referred to as the "SUV Tax Loophole" or the "Hummer Deduction" because many businesses have used this tax code to write-off the purchase of qualifying vehicles at the time (like SUV's and Hummers). But, that particular benefit of Section 179 has been severely reduced in recent years, see 'Vehicles & Section 179' for current limits on business vehicles.
Today, Section 179 is one of the few incentives included in any of the recent Stimulus Bills that actually helps small businesses. Although large businesses also benefit from Section 179 or Bonus Depreciation, the original target of this legislation was much needed tax relief for small businesses - and millions of small businesses are actually taking action and getting real benefits.
Source:  Section179.org
Limited-Time Tax Benefits End Dec. 31, 2016
 Now may be the time for small business owners to buy a vehicle before year end.  . 
 This could greatly benefit small business owners that buy a vehicle before the end of 2016.
 Potential opportunity to deduct up to  $200K of the cost of an asset (vehicle used for business) in 2016.
The bonus depreciation is usually paired with higher Section 179 expensing levels, which fell back to a $25,000 cap in 2015 after being at a $500,000 cap in 2014. According to the section179.org website, this section of the tax code allows businesses to deduct the full purchase price of qualifying equipment purchased during the tax year from its gross income, instead of depreciating it over time. U.S. House and Senate negotiators are working to hammer out the tax bill, and that final details will likely emerge this weekend or early next week. Honolulu Ford will keep you posted on any developments.