Let's Make Financing Your Next Ford Special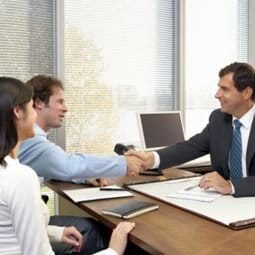 Financing for your car is one of the most important aspects of shopping for a car because with the proper lease or loan, you will be able to enjoy an incredible car while having monthly payments that are easy to afford. Here at Honolulu Ford in Honolulu, HI we are proud to offer you staff members who are knowledgeable, friendly, and ready to help! See what we can do to make financing your next car easy.
Lease or Loan: Which One Works Better for You?
One of the most important things that you need to work out when you are looking for a Ford is which financing option is better, lease or loan? With a lease you will, on average, pay lower monthly payments, but you will not own the car. Additionally, in most cases, you also can put down less money at purchase. With a loan you may have to put more down and pay more every month, but you own the car. When it comes down to it, the choice between the two is completely dependent on your budget. If you aren't completely sure on what you can afford, check out our monthly payment calculator and see what will work for you.
Can You Help Me Pre-Qualify for Credit?
Yes! Actually, we can and with our online finance application you will be able apply from credit from home and have a better idea of what you will be able to afford when you visit the dealership.
Honolulu Ford is Ready to Help
When drivers in Honolulu, Aiea, Mililani, Waipio, Kaneohe, Kailua, or Central Oahu are looking for the perfect place to shop for a Ford and get the help you need, come on over to Honolulu Ford and our staff would be more than happy to help you out. See you soon!